About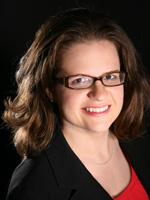 Megan Mallicoat, Ph.D., helps non-profit organizations, small businesses, and entrepreneurs connect with people by using online marketing effectively.
She's a marketing and public relations expert, has more than 10 years of experience working in communications management, and has about 20 years of experience helping businesses navigate the digital world. Social media management, web and print design, video editing, photography, writing, editing — it's all her thing. As a nerdy project manager with a love of Gantt charts, she's spearheaded numerous major website redesigns and led a team that published an alumni magazine that won more than a dozen awards, many at the national level.
She teaches graduate and undergraduate college courses on a variety of subjects, including survey methods, visual communications, writing for mass communication, and public relations research. Her primary research interests focus on how people behave on social media, and how people use social media to strategically present themselves. Her dissertation, for example, examined the kind of information millennials receive through Facebook and how it compares to traditional definitions of news. Her publication record includes studies focused on self-presentation and agenda-setting through social media.
Mallicoat received her Ph.D. in mass communication in 2015 from the University of Florida. She also earned an M.A. in mass communication in 2012, and a B.S. in journalism with a specialization in online media in 2003, both from the University of Florida. She and her husband are the proud parents of an 8-year-old daughter and 4-year-old son.